The TrustNode is a robust, ready-to-use network processing platform with maximum configurability for bleeding edge network processing projects
InnoRoute TSN Demo Hannover Messe 2019
The motivation for the product stems from today's challenges in network technology. Networks face increasing requirements on latency as well as flexibility needs in face of IoT and Industry 4.0 and are prone to hacking and security risks.
Transforming Networks - Creating Networks of tomorrow
The TrustNode, e.g., in its Research Edition, is the enabling platform for this transformation for research labs, R&D, certification and test, network operators and cloud service providers to flexibly customize networks to their needs. The key value lies in the TrustNode's very low latency (2.5μs, Gigabit Ethernet), the easy setup and installation process alongside the various customization possibilities enabled for software defined networking. Hardware and software can be adapted to your needs using free processing resources (CPU) and free hardware resources (FPGA). This gives you a great power to accurately control packets in the network and to easily measure at high precision, which enables applications like custom data loggers, complex analytics, and network security measures.
Use cases for the TrustNode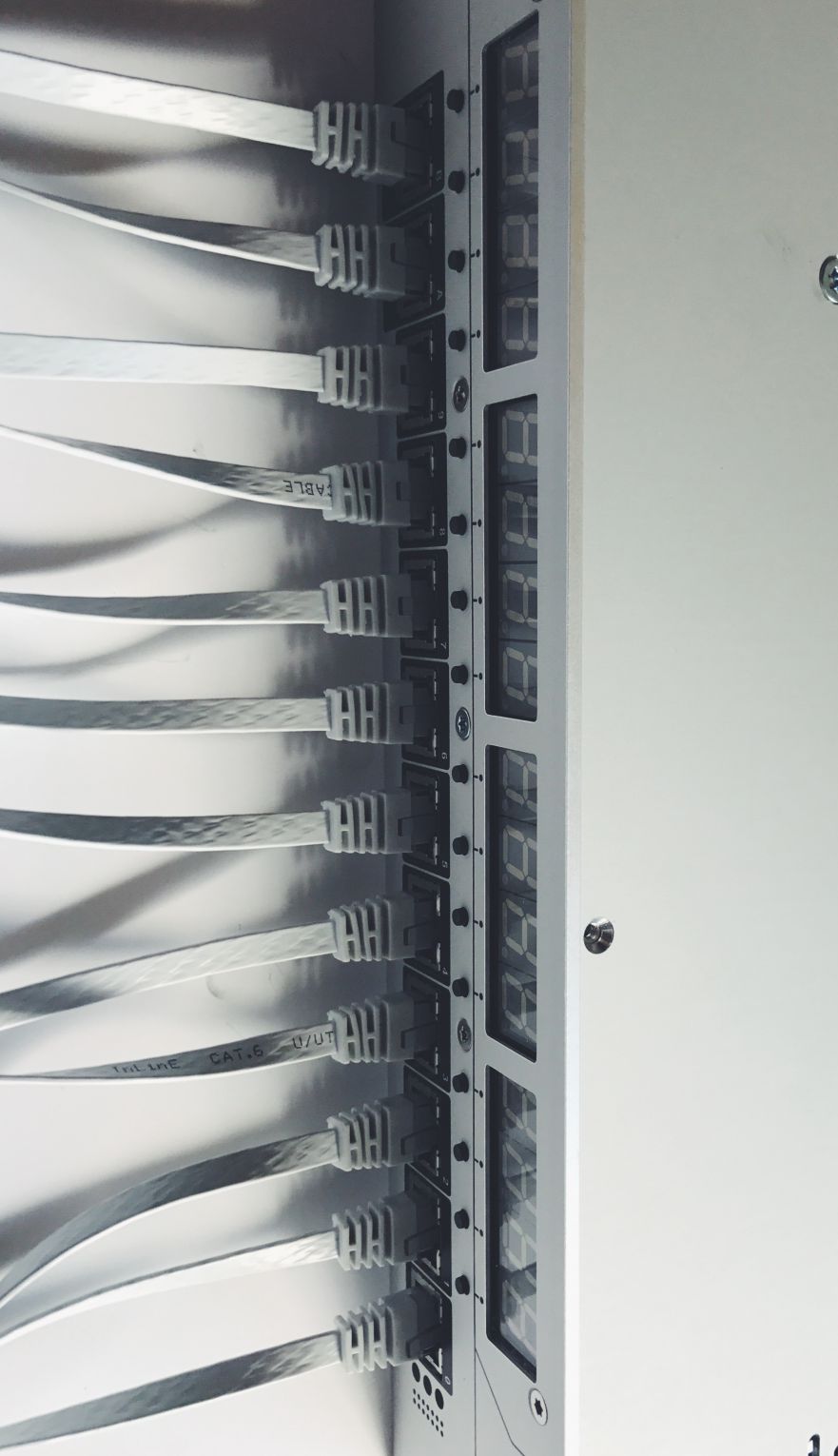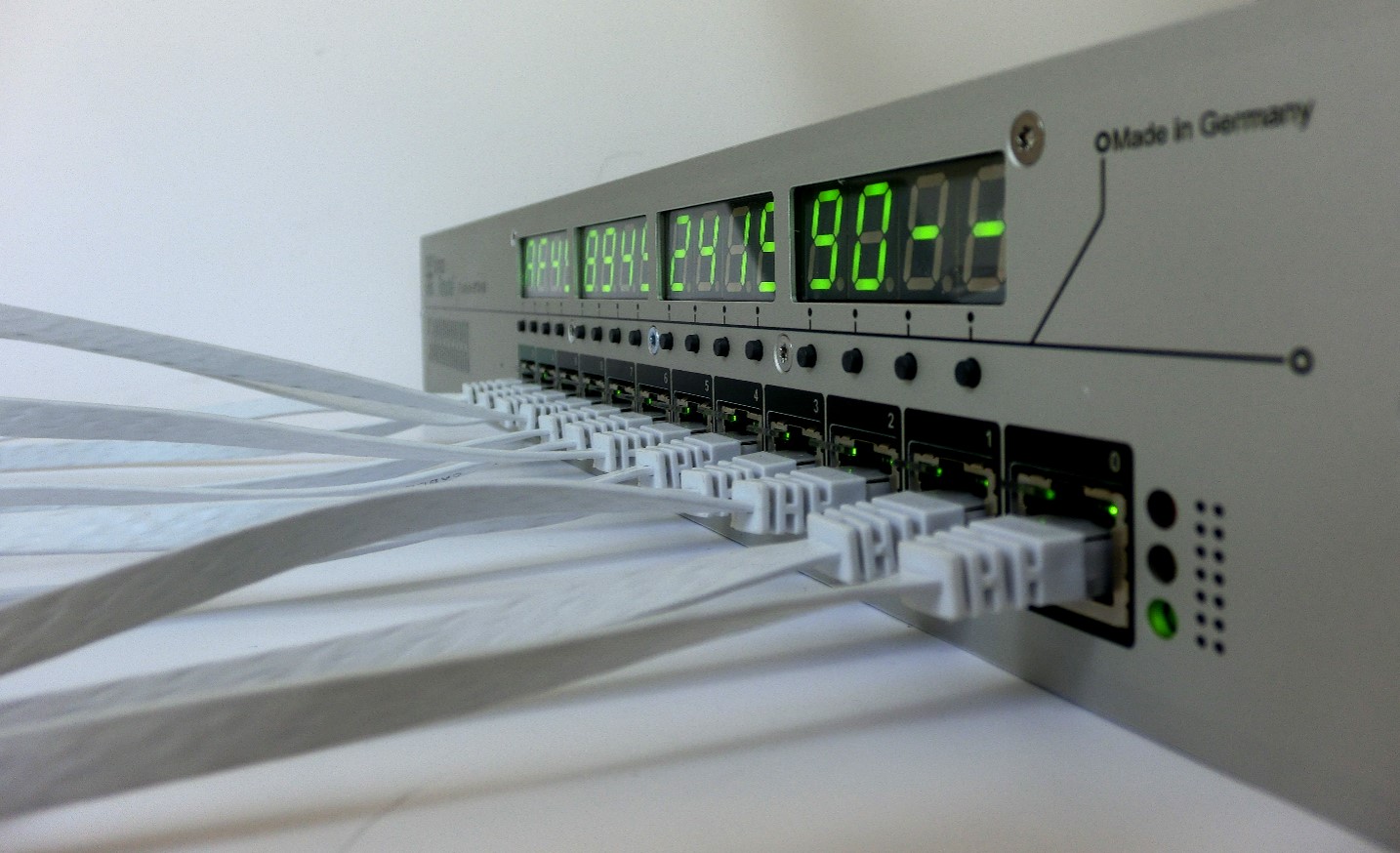 Technical Specifications
Atom processor

(E3845; 1.9 GHz Quad-Core with 4 GB of RAM) running
reference Linux distribution
FPGA

type: Xilinx

Artix-7 200T: XC7A200T-2FBG676
(134.6 kLUTs, 269.2 kFFs, 12.8Mb BRAM) configured with the TrustNode router design, which
can be modified or replaced by users. It consumes about 50% of the FPGA's resources
Ultra-low latency of 2.5 μs (cut through) and jitter below 1μs
Interfaces: 12 Gigabit Ethernet interfaces, Console port, USB3.0 and USB2.0 ports, and SD-Card interface to the Atom processor
Integrated system monitoring
and smart cooling
Supporting

Synchronous Ethernet

, i.e., frequency synchronization between network nodes to prevent packet loss
Xilinx FPGA-based low-latency data path combined with Intel Atom processor for software-based data plane processing and for control plane processing
Licensed reference FPGA design is a low-latency

IPv6 router

/switch that can be controlled by the Atom processor, and might be extended using languages like VHDL, Verilog, HLS languages (C/C++/SystemC), or MyHDL
FPGA design flow based on

free Xilinx Vivado Webpack

– no paid toolchain license necessary, no network connection to a license server required
SDN support through OpenFlow
TSN support (optional)
linux

PTP

hardware-support (optional)
Support of battery-backed encryption keys for the FPGA design
Size: 19″, 1.5U (W 440mm, H 69mm,
D 228mm), 2.5 kg
Don't hesitate to ask for special versions. We can provide custom versions, e.g., with an SODIMM connected to the main FPGA or with two SFP ports that can be used, e.g., for 2.5G GPON applications.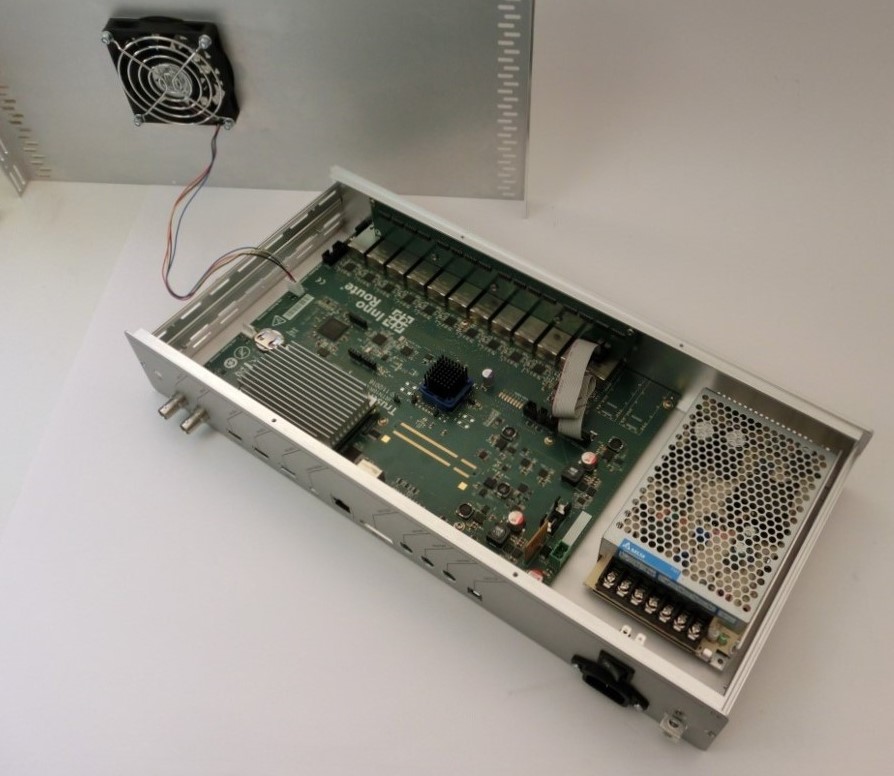 We firmly believe in Innovation - and we believe in Community
Join us on our vision for networks of tomorrow, join the TrustNode Research Community
Your ideas matter!